Dr. Kelly Nivison is a versatile flutist with expertise in both modern and historical flute performance. She is a historical performance practice expert and is available for masterclasses in performance practice in addition to private lessons on both the modern and one-key flute.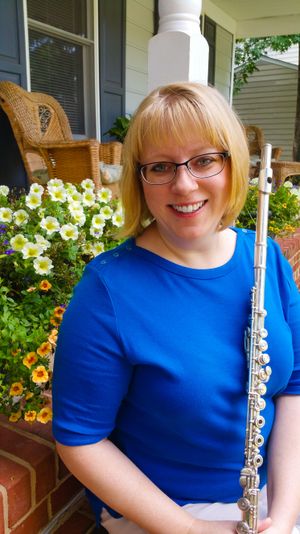 Interested in Flute Lessons?
Check out the 'Teaching' page for lesson availability and teaching philosophy. Kelly teaches privately in Raleigh and Cary, North Carolina, and has experience teaching ages 6 through adult. Learn technique and artistry in a supportive environment! See the contact page to send Kelly an email.
Congratulations to the following students for 2020-21!
Heloise Fratta, RAFA Division 2 contest winner
Buvan Praveen, RAFA division 3 honorable mention
Emily Capell, RAFA division 4 contest winner
Elizabeth Diaz, RAFA division 5 honorable mention
Buvan Praveen - 8th chair flute MS Symphonic Band
Emily Capell - 5th chair flute MS Concert Band
Elle Warner - 1st chair oboe MS Concert Band
Eva Awasthi - 2nd alternate oboe MS
Nivedita Ravishankar- 6th chair flute 9-10 HS
Elizabeth Diaz - 1st alternate flute 9-10 HS
Kaylin Long - 2nd alternate flute 9-10 HS
Michael Rutigliano - 1st tenor sax 11-12 SB HS (all state eligible)
2019/20
Nivedita Ravishankar, 10th chair All-state 9/10 band
Nivedita Ravishankar, Eastern Regional Orchestra
Buvan Praveen - RAFA Division 2 Elementary winner
Kaylin Long - All County Band
Michael Rutigliano, tenor sax - Triangle Youth Jazz Band
Kaylin Long(8th) - MS 8th chair flute, top band
Nivedita Ravishankar (9th) - 4th chair flute 9/10, top band, all state eligible
Maggie Martin (10th) - 2nd alternate flute 9/10
Claire Chu (12th) - 3th chair flute, top band, all state eligible
Michael Rutigliano (10th) - 2nd alternate tenor sax 9/10